It's World Breastfeeding Week, actually it's the end of it. World Breastfeeding Week is observed annually from August 1 – 7. The week is really a global campaign to raise awareness and galvanise action on themes related to breastfeeding. This year World Breastfeeding Week is celebrated under the theme: "Support breastfeeding for a healthier planet".
According to the World Health Organisation (WHO) :
"Breastfeeding provides every child with the best possible start in life. It delivers health, nutritional and emotional benefits to both children and mothers. Breastfeeding is an unequalled way of providing ideal food for the healthy growth and development of infants; it is also an integral part of the reproductive process with important implications for the health of mothers. "
I've seen a lot of fuss and fight on social media about the qualms of breastfeeding, particularly as it relates to public breastfeeding or even when posting a private nursing session publicly. Yal need to chill, the children need to eat. The hashtag #NormalizeBreastfeeding has over 1 million posts. Observances, like World Breastfeeding Week, truly provide a platform for information sharing and learning on the many facets of breastfeeding, particularly for new moms and moms-to-be and anyone looking to be a mother really. It's also a sure way to assist in the normalising of breastfeeding.
As the theme above states, this year there is a special focus on the support that is needed by mothers to help them on their breastfeeding journey. For some, it is a walk in the park and for others it's not so much fun. Some receive the support they need and others do not. Some have all the information they'll need about the dos and don'ts of breastfeeding, while others do not. Some mothers love breastfeeding, while others loathe it. And that's pretty okay. Our experiences as mothers are so different, the most we can do is understand and appreciate our uniqueness.
Motherhood was new to me, so naturally breastfeeding was too. My first recollection of breastfeeding was the nurse coming to me with my son, saying "let's see if he will latch on to your breast". We tried for a few minutes, he did and that was it. I don't recall a conversation on ensuring he latches correctly in the future or that these are the positions you can try when nursing, or anything. Thank God for Google and Family. Fortunately, I had the support that is necessary to functionally stay sane and provide my son with the nutrients that is needed for babies, through breastfeeding. It is through this support that I learnt about a number of Guyanese (and maybe even Caribbean) old wives tales and ingrained beliefs that our mothers and grandmothers have held on to and are more than happy to pass on to us, ensuring that our experiences are as exciting as theirs. Quite a few are mere myths, because technically there really is nothing theoretical to support them. You might have heard a few of these or you will, hold steady!
Here are a few things I was told to do and be mindful of during my breastfeeding journey, Guyanese style:
Drink some water before nursing the baby
One of the first things I heard – "before you nurse the baby you have to drink some water" (or some liquid). Not sure of the science behind it, but I tried as best as possible to remember. Even now, almost two years later, I still try to remember to drink something before I nurse my son when he comes for his "booboos". Hydration, with or without a baby, is important. For your own health and well-being. While not consuming will not directly impact your milk supply, it is important to drink water and stay hydrated. So be mindful of the fact that you need to drink water, not only before you breastfeed, but drink water to function effectively as a human being. Let's keep in mind the importance of taking care of ourselves as women, as much as we strive to take care of our babies. Support helps us to remember. Support looks different for everyone, sometimes it's the presence of friends who check in or a neighbour or coworker.
You need to drink barley so that milk will come
My gosh! My mother ensured she bought barely and made it (because this was not something I knew to do) for me to drink as often as possible. Barley, according to the old people, helps you to produce the right amount of milk for the baby. I often heard, "the baby is not getting enough milk, you need some barley". However, according to UNICEF, most mothers produce the right amount of milk for their babies. If you feel you're not producing enough milk, it could be because of one of the following three reasons: the baby is not latched to the nipples properly, the baby is unable to remove sufficient milk with each feeding or the frequency of breastfeeding is not right. Support from our nurses and doctors helps us to understand our breast milk and how we can ensure that our babies are fed correctly and effectively. Support from family too, as much as they hold on these these ingrained beliefs, they also help us make our physically healthy.
Don't let the breast milk get on your son's penis
Well this one I still don't understand, but I would often hear, "be careful when nursing the baby, don't let any milk fall on his penis". First of all, how would that happen, would he have to be naked whilst breastfeeding, why would I risk (baby shit and all) that? Second of all, did it ever happen? Are there recorded cases? What happened when it happened? Does anybody know? The tale is that it could hamper his manhood.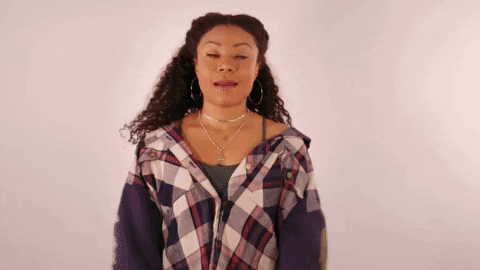 Everybody is still not on the breastfeed exclusively for six (6) months bandwagon
The global public health recommendation is to breastfeed your baby for the first six months of their lives, exclusively. This means no other food or drink, not even water for six straight months. Older folks, old-school caregivers and societal beliefs still favour mixed feeding, that is, they believe that the baby still needs additional liquids or solids before six months because breast milk alone is not adequate. Hindrances to a smooth exclusive six months do exist, but there are mothers who have managed successfully to EXCLUSIVELY breastfeed for six months. Good for you, you are amazing! I was not one of those.
There is "exclusive breastfeeding" which speaks to no other food or drink, not even water, except breast milk (including milk expressed or from a wet nurse) for 6 months of life, but allows the infant to receive ORS, drops and syrups (vitamins, minerals and medicines). And then there is "Predominant breastfeeding", which means that the infant's predominant source of nourishment has been breast milk (including milk expressed or from a wet nurse as the predominant source of nourishment). However, the infant may also have received liquids (water and water-based drinks, fruit juice) ritual fluids and ORS, drops or syrups (vitamins, minerals and medicines).
Whichever we choose to do, whatever we choose to do is up to us and okay. While breastfeeding is fairly normalized in Guyana, it is not that way in other parts of the world. I say fairly, because there are still some that will frown at the sight of a woman nursing her little one in public or in their eyesight. This is mostly because we have critically sexualised the woman's body, so much so that we can't see pass the breast as something sexual. But we must continue (start in some spheres of society) to normalise breastfeeding, as a way of encouraging mothers who want to get all the information and support that they need; also as a means of supporting mothers to feel comfortable to breastfeed in public, if it's necessary. Most importantly, we need to create an enabling environment for conversation, knowledge sharing and learnings on all the themes associated with breastfeeding, including the ingrained beliefs of our elders.
I also want us to remember that breastfeeding is not for everyone and that's okay. While it is okay and such a joy for some mothers, other may be unable to do it and choose not to for a number of different reasons. That doesn't make one person less of a mother. people's circumstances and experiences are different and it's fair to respect this.
What crazy thing have you heard about breastfeeding?
Featured image: Pexels