Over the past year, I have developed an affinity for essential oils and aromatherapy. I got sucked into these plant-extracted oils after I discovered the benefits of aromatherapy – while pregnant and then with a newborn. I wanted to maintain a good night's sleep; I also wanted my hospital experience to be serene and I wanted to remain zen throughout this new experience and after. I read aromatherapy was good for everything I mentioned there.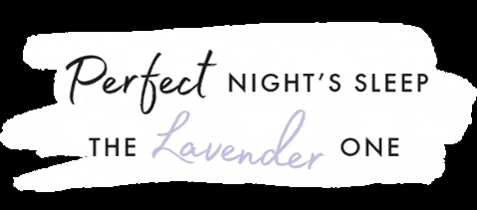 For self-care and focus 
I stumbled upon a bottle of lavender spray in my house, sprayed my room once and the rest is history. I researched the benefits of lavender, and then bought a bottle of lavender oil and kept it close. It actually works to keep me calm and grounded. 
For respiration and colds 
When my son was a newborn, he sneezed and my mother asked if I had eucalyptus oil for the baby. Umm, no! She got herself a bottle and the next time he sneezed, she soaked a cotton wool and placed it under the pillow in his crib. I honestly thought she was insane, until I read about eucalyptus and respiration. 
For cleaning your house 
I'm not sure if I should credit this to having a new baby in the house or just having oils at hand, or it could be something I never noticed until now, but my grandmother would suggest we use peppermint and citronella oils in the water when we're cleaning the house. I thought she was also crazy, until the scent filled the air and catapulted you to a very serene place (now you all might think that I am crazy). Before baby though, we used peppermint oil for colds; after understanding why we did, I developed a greater appreciation for the oil. 
As a mosquito / insect repellent 
This is a coincidence but there was a citronella candle and some citronella mosquito repellent in the house at the same time as a new baby. When we would take him outside, we would light the candle. The scent and the purpose – both divine.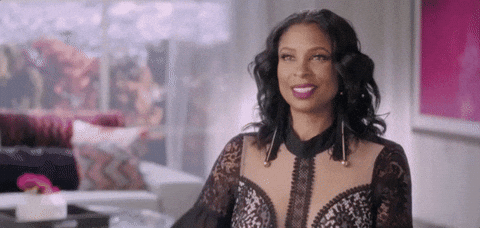 I've said all that to say that at this current moment, I AM A CRAZY OIL LADY. I use oils to soothe both me and the baby, to bathe, to clean the house, to ward off mosquitoes and for colds and other respiratory issues. I always have oils or products made with essential oils at hand.
Aromatherapy 
Essential oils are linked to aromatherapy, the practice of using oils for therapeutic benefits. Now more than ever, we need to protect our mental health. We need to create personal spaces that support our sanity and we need to be conscious of our own efforts to remain mentally and emotionally stable. 
"Aromatherapy has been used for centuries. When inhaled, the scent molecules in essential oils travel from the olfactory nerves directly to the brain and especially impact the amygdala, the emotional center of the brain."
This was noted by Harpreet Gujral, Programme Director of Integrative Medicine at Sibley Memorial Hospital.
Benefits of Essential Oils 
Using oils is definitely something you should consider, but don't just take my word for it. There are countless resources and research that speak to the amazing benefits of essential oils. Here I'll share what I found on the benefits of the ones I keep close: 
Peppermint has a cooling, refreshing effect and is used to enhance mental alertness. It enhances mood, sharpens focus, combats irritation and redness, alleviates symptoms of congestion, and aids in digestion.
Eucalyptus oil comes from the Eucalyptus tree. Eucalyptus is an effective agent against respiratory diseases. It also has the ability to enhance concentration, and is used as an antiseptic, antispasmodic, decongestant, diuretic and stimulant. It also has cooling properties, which gives it deodorizing characteristics; therefore, it helps fight migraines and fevers. This cooling capability also helps with muscle aches and pains.
Lavender is very popular, it smells great and is an effective stress-relieving oil. In addition to stress-relieving properties, Lavender is a healing aid against colds, flu and migraine. Just add a few drops to your pillow before bedtime to get a good night's sleep. In addition to stress-relief, Lavender has the following therapeutic properties: antiseptic, antidepressant, anti-inflammatory decongestant, deodorant, diuretic and sedative.
Citronella is recorded as being used as a fever reducer, insect repellent, anti-parasitic and as a soothing agent for pain, inflammation and skin healing. It has a naturally uplifting and happy smell, with research showing that it can be both uplifting and relaxing.
Lemongrass is used to make "fever grass tea", a herbal remedy to reduce a fever and alleviate cough and cold symptoms (now highly sought over because of COVID19). The oil is also used to promote clear thinking and support memory. The calming properties of Lemongrass make it very helpful in promoting a good night's sleep, especially where stress and anxiety are the cause of sleepless nights. It helps to soothe the mind and body by inducing the release of serotonin.
These oils are also good for your hair and skin.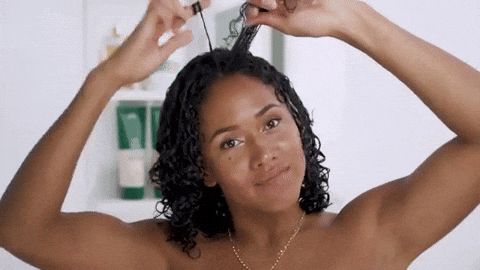 My current lot of products containing essential oils include: 
Are you into essential oils or aromatherapy? 
Featured image by Laryssa Suaid from Pexels