Since COVID-19 locked us indoors, a lot of women have been asking me for advice on how to do home remedies, or where to access abortion services during this social distancing period when health services have all been re-focused to the pandemic. The article was written to inform Guyanese women who are searching for home remedies, and interested in learning more about this very safe, and legal service.
No doubt about it, there are a lot of unwanted pregnancies that are going to pop up during this "Stay-at-Home" period as we practice social distancing due to the COVID-19 (Coronavirus) pandemic.
I get it. You're bored at home and you have the time, so you're going to have sex for the entertainment, and to ease the tensions of this pandemic (Gurl, I don't blame you). Unfortunately, some women are stuck at home with abusive men who feel they have a right to do whatever they want with a woman's body.
Whatever the reasons are, if you do not want to be pregnant or you're pregnant and you do not want to stay pregnant, this article is for you. You – beautiful, strong, powerful woman – you – the woman who doesn't need a man to tell her what to do with her body.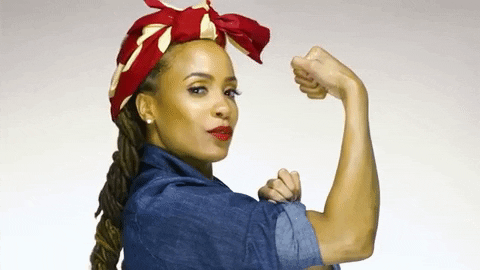 Just in case you were wondering, here is the 411 on home remedies for abortions:
Absolutely NO home remedies are safe and effective. You risk infertility, sepsis/infections and death.
NO bush doctor, bottom-house clinic or shady-looking-clinic can safely perform this procedure. You risk infertility, sepsis/infections and death.
Pharmacists are NOT trained to perform abortion services. NO Pharmacy is certified to offer abortion services. You risk infertility, sepsis/infections and death.
An abortion is a medical procedure that can ONLY be done by a trained and certified medical practitioner. Click here to find out more about what an abortion in Guyana looks like.
It is safe and legal in Guyana to do; at any age; no consent needed from your partner or parent/ legal guardian. It is super private and confidential. 
Here are some certified clinics that are still performing this very needed, essential service which will always be a woman's reproductive right to choose:
Doctor Pedro Paez Hernandez Clinic
Farm Housing Scheme, East Bank Demerara | Mobile: 678-6093
Working hours: Call anytime. Book an appointment at your convenience, weekends especially.
Abortion services: Yes, Mostly the pills.
Contraceptives: Yes. 5-year implant (Jadelle), 2-month injectable (Noristerat), condoms.
Cost: $2000 Doctor's Consultation Fee. Service charges vary based on the results of your consultation.
Tip: Be sure to call and discuss your service needs. Services are also offered in espanol.

New Amsterdam Hospital's V.I.A Clinic
Telephone: 333-2591 (ask for the VIA Clinic), Mobile: 602-6541
Working hours: 7am to 2pm, Monday to Friday.
Abortion services: Yes. Mostly the pills, MVA service only if you are a high-risk case.
Contraceptives: Just condoms. Other contraceptive services are suspended until further notice.
Cost: FREE
Tip: Unfortunately, the clinic has suspended implants and IUD contraceptives, but condoms will be provided.
UPDATE: Please call the Clinic to confirm their opening hours.

Georgetown Public Hospital Corporation's (GPHC) Family Planning Clinic
(New Market Street Entrance, check in with the Maternity Ward for directions)
Telephone: 227-5511
Working hours: From 8am to 2pm, Monday to Thursday.
Abortion services: Yes. Pills and MVA (Slight suction)
Contraceptives: Yes. IUD, Implants, condoms.
Cost: FREE
Tip: Go in on a Monday to book the appointment for your ultrasound which will be done the following Tuesday at GPHC (you will need to return early in the morning with a bottle of water for your comfort as you wait).
Ultrasounds are also free.
To make things quicker, it is advised that you go with your own ultrasound which can be taken at any private clinic.
Return to the clinic with your ultrasound.
Once the gestational period is under 8 weeks you can get the abortion pills right away.
If it is over 8 weeks but under 13 weeks then it will be the surgical procedure (suction) after the doctor consults on your case, and agrees to perform the procedure.
Everyone gets a free contraceptive after, mostly implants but the clinic will also offer you an IUD which is long-term (up to 10 years). As everything should be, it is your choice.

Guyana Responsible Parenthood Association (GRPA)
70 Quamina Street, South Cummingsburg, Georgetown (Just behind Main Street Quik Serve, next to the Hallmark Store)
Telephone: 225-4743, 225-0738
Working hours: 8am to noon, Monday to Friday.
Abortion services: Yes. Pills and MVA.
Contraceptives: Yes. IUD, Implants, Daily Pills (Month cycle), 2-month injectables, condoms.
Cost: Abortions are between GYD 11,000 to 15,000 dependent on gestational age, includes doctor's consultation, pre- and post-counselling, ultrasound, and abortion service.
Contraceptives vary, depending on your option: condoms are free, IUD (Copper-T) $4000, 2-month injectable (Noristerat) $1500 – $2500, 5-year implant (Jadelle) $6000, 3-year implant (Implannon) $8000.
Tip: Be sure to call ahead to confirm service hours and availability of contraceptives.
As a woman, it is 100% your right to decide what you want to do with your body. If you want to avoid, delay, or stop a pregnancy from occurring, it is your legal right to make that decision. It is your mind, your body, your rights. Never forget that.
For men, it is imperative to respect and support whatever decision a woman makes over her own body. You don't have to go through a pregnancy, she does. Your body wouldn't change, hers would. You have zero risks, she has many. She knows what's best for herself. She decides. Not you.